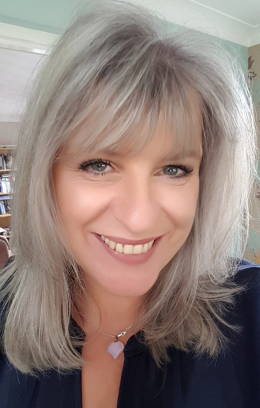 Hello, my name is Eve, welcome to Time and Space Therapy. The fact that you have found your way here, means that you might be struggling and looking for some help to make some changes in your life. If so, then seeking therapy is a good place to start and may be able to help you on a new path to finding contentment in life.
About me.
I am a fully qualified intergrative therapist and a fully insured, registered member of the BACP (British Association of Counselling and Psychotherapy). Over my 17 years in the field of mental health, therapies and wellbeing, I have worked with indivuduals, couples, and young people in a variety of settings, including family centers, and spent many years within the voluntary sector. I have previously worked within the NHS for 14 years. I now work from a comfortable venue in Widnes, Cheshire.
Do I need counselling?
People usually seek counselling because they are experiencing uncomfortable, overwhelming feelings that are making day to day life very difficult. It doesn't matter what the reasons are, what matters is that these feelings are affecting your ability to live a happy and contented life. Remember, we are all human, therefore none of us are immune from the pressures and struggles of the complex human journey we call life. It is normal for life to be challenging sometimes, and I believe this is part of how we learn and grow as people.
Sometimes we can feel that there are people far worse off than us, and we shouldn't moan, or think our problems to be any bigger than theirs. My thoughts on that are that it does not matter what it is that's causing you distress, but if it is stopping you living a contented life, then its just as valid as the next persons issues, and deserves your time and attention in making it better.
I am also very aware that the costs of the Covid 19 pandemic on peoples mental and emotional health has been, and continues to be huge. The pandemic has affected peoples relationships, employment, health, trust, and there are so many who are quietly suffering the deep feelings of fear, loss, anger, hoplessness and bewilderment at this time. Counselling may help you in providing a safe place to voice and process those feelings by way of making sense of them, and coming to terms with your personal experinece. In a world of so much division of opinion, having a safe place to talk can be helpful.